A Haven for Horses and Horse Lovers
Pam Rosenborg has loved and owned horses all of her life, and decided to take over the family farm. She has CHA certifications and offers horsemanship training and riding instructions and courses to fellow horse lovers at Pennfields Farm - P n R Training LLC. Welcoming current and new clients alike!
We are also earning a name for ourselves by specializing in caring for, training, and selling Arabian horses. Our success comes from our dedication to continued learning, through experience and knowledge about horses and the land.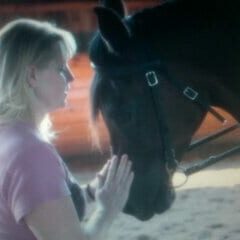 Pennfields Farms strives to help people learn about each other through positive interactions and recreational activities with horses. By connecting with animals, you can discover a deeper truth about yourself.
Enjoy the friendly, relaxed, and peaceful atmosphere that surrounds our secluded, private family farm. We don't pressure our horses and riders for competition. Instead, we tend to favor learning and growth thru interaction.
We hold membership in the following organizations:
Arabian Horse Association (AHA) (we are listed as an Arabian Discovery Farm)
Certified Horsemanship Association (CHA)
Delaware Valley Horsemen's Association (DVHA)
You can find our farm in Stockton, NJ. We serve clients in Hunterdon County, NJ, specifically the Flemington area, as well as Bucks County, PA, near New Hope.